Sell Your Land Fast And Fairly
Without Fees Before It Becomes A Burden To Your Family
Get a fair no-obligation offer within 48 hours PLUS our valuable eBook with a Land Expert interview!
Our cash offer for land will get you a fair amount for your unwanted land and you'll get our valuable eBook + A Land Expert video interview.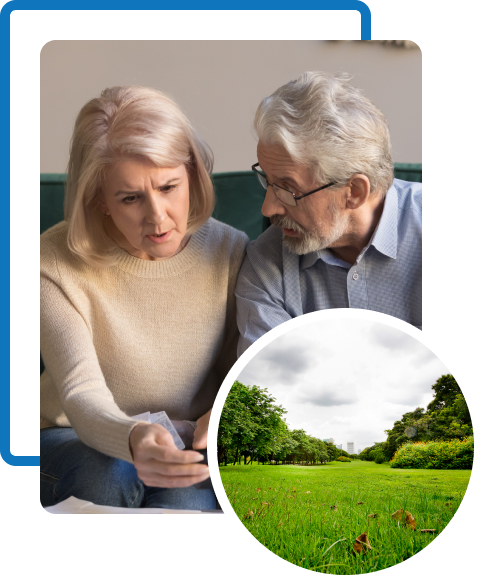 Sell Your Land And Don't Let It Become A Responsibility And Burden To Your Loved Ones
Are you tired of paying taxes and other expenses for land you have no plans with?
Are you a landowner and want to sell your land for fair cash fast without the hassle of using a realtor?
At Bear Creek Properties, we help landowners sell their unwanted land in ANY condition (as-is) for a fair amount of cash – fast – and without stress or fees. You don't have to waste your time with agents or waste your money by paying commissions! Instead of that, you'll be the happy seller that will get a fair amount of cash quickly.
How Will Your Life Change After You Sell Your Land?
Our cash offer for land will get you a fair amount for your unwanted land and you'll get our valuable eBook + A Land Expert video interview.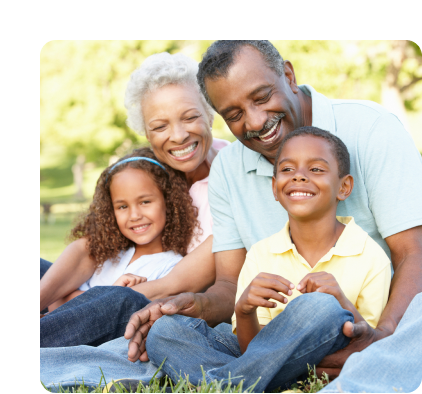 The Painful Truth About Owning Vacant Land
Have you ever asked yourself: "Should I sell my land?" There are thousands of landowners paying thousands of dollars every single year for land they don't want or need, and they have no plans with it.
Owning land gives us a good feeling that we've invested our money wisely. When it no longer gives you that good feeling, it brings one stressful burden after another. If the situation turns around and it gives you more stress and expenses than freedom, you'll probably soon say "enough is enough". Would you like us to take away that pain?
Landowners That Want To Sell Land Are Strained By 3 Big Reasons
Landowners that want to sell their land to us purchased their land many years ago or have inherited the land. Those who have purchased it once had plans for it, but life didn't take them in that direction. Does that resonate with you as well? What about if…
You're an (not sure if I want to emphasis age – let the reader decide if message resonates with them regardless of their age – or how old they feel!) landowner that wants to sell your land fast without stress or a realtor.
You are tired of paying taxes on land that you have no plans to develop.
You are far from the land and concerned about ongoing upkeep and liability risks.
At the end of the day, our clients don't want to leave the responsibility and burden of owning unwanted land to their family. It's better to let go of unwanted land, live a better retirement with more cash, and leave a positive memory instead of a burden.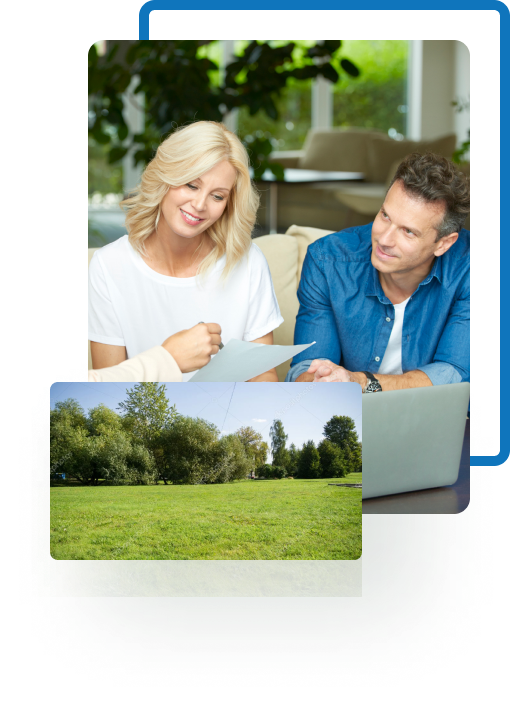 How Easy is it to Sell Your Land to Us?
Zero Fees, Zero Realtor Commissions, Zero Closing Costs!
Our cash offer for land will get you a fair amount for your unwanted land and you'll get our valuable eBook + A Land Expert video interview.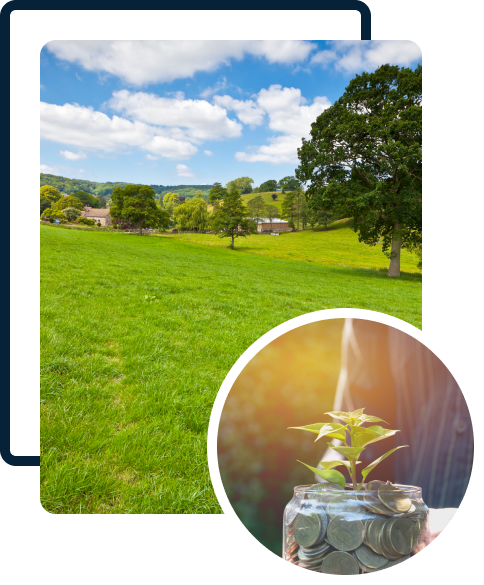 Save Your Own Time and Money When You Are Selling Land For Cash!
Selling your vacant land fast for fair cash without commissions, fees, agents, hassles, wasted time, or any stress is much easier than you think. It's about working with the right partner that can really help you achieve your goal.
Most landowners don't know the right way to sell; that's why they often take the 'trial & error' way when trying to sell vacant land online, ending up stuck with their vacant land for months or even years.
If you're selling land privately, make sure you work with someone who has your best interest in mind. Often, you'll take an 'easy' option which might be a family member or friend who is a realtor or broker. However, they may not be the best option for YOUR land and YOUR situation. And it's sometimes easier to work with someone who has an unbiased view and can remain neutral and objective with you.
Why Do Vacant Landowners Love to Work With Us?
Bear Creek Properties is your shortcut to an easy, fast, fair, and stress-free sale. We will help you plan for the future, talk about intergenerational land and how to set up the sale to get rid of it before it ends up being passed down to the next generation and becomes a problem.
You can expect all these benefits when you decide to partner? with us:
You Are Covered by Our Bulletproof Guarantees!
Claim Your Premium Bonuses For FREE Now!
An eBook: The Ultimate Checklist on How To Avoid Getting Stuck With Unwanted Land. Where To Start and What To Do!
This eBook is for you if you have owned vacant land for many generations or bought to invest and it didn't work out as planned. You perhaps need to liquidate it to look at other alternatives, such as lifestyle and using funds to pay off other debts or for other assets. This eBook will also uncover how to sell the land on your own and how much work is involved in comparison to working with a land investor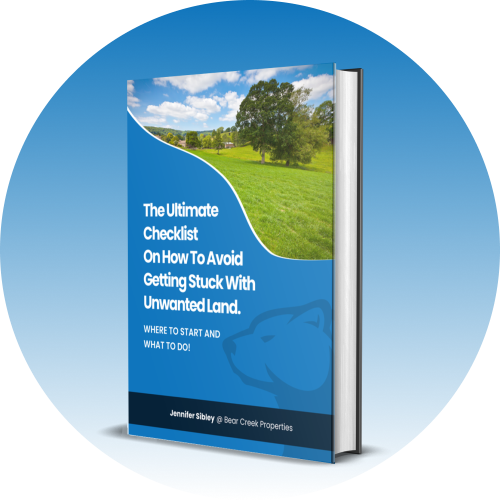 A Land Expert Interview: The Top 3 Reasons Why You Get Stuck With Unwanted Land And What To Do!
This interview will uncover how you can solve land issues with the right people, especially if you feel 'stuck' with the land. You'll discover what you can do with your land, because you have more than one option. We will show you the difference between realtors and Land Investors, and how working with a Land Investor works.
What Do Happy Clients Say about Working with Us?
"Bear Creek Properties helped me move on from worries about what to do with my lot in Michigan. I am thankful for the sale of it as it helps my situation."
"Working with Bear Creek Properties has been a pleasure. Jennifer is very professional and honest."
"My sister and I were able to sell our inherited land for a fair price. It closed through a title company and on our timeline. I'd recommend doing business with Bear Creek Properties."
"It was a pleasure working with Bear Creek Properties."
What Are Landowners Asking Before Selling Land to Us?
Claim Your Cash Offer With Your Bonuses Now
You're just one step away from being the next happy land seller.
You'll be free from your land.
You won't pay another dollar to pay taxes or maintain it.
You'll end up with more money.
Our no-obligation cash offer will give you all the data and information so you can make a fully informed decision. This is for you ONLY if you really want to sell your land quickly without any fees or stress, for a fair amount of cash.
Our spots are limited because we only work with a few landowners every month. If you want to avoid disappointment, click below to get your bonuses with an offer for your vacant land right away!
Our cash offer for land will get you a fair amount for your unwanted land and you'll get our valuable eBook, video interview, and a mobile notary worth $250.